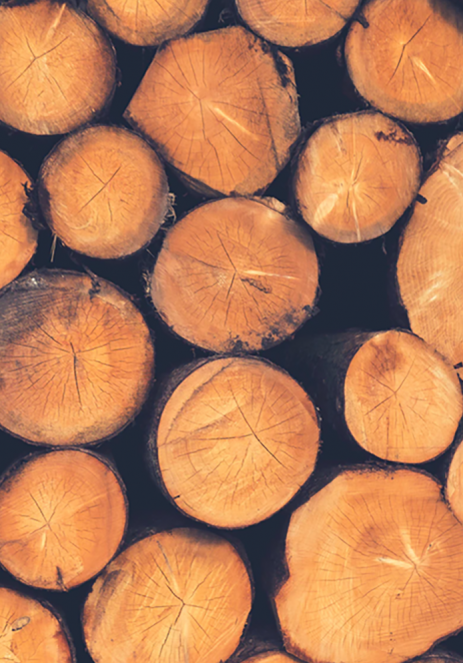 Are old tree stumps on your property creating a lawn care or landscaping hassle?
Stumps left behind after tree removal are unsightly and can take up valuable real estate in your yard, limiting your useable space. They can also invite unwanted insects, creating safety hazards. Leaving tree stumps on your property is more than just an inconvenience or a visual distraction. Once a tree stump dies the wood and roots begin to slowly rot and decay. This can attract pests like ants, termites, and beetles to your property, with the stump providing them with the perfect home. While the pests might not seem like an issue at first, they can become a significant problem in future years.


Deteriorating stumps are particularly attractive to termites. Termites damage approximately 600,000 homes in the U.S. each year, and residents spend up to $5 billion annually to control destruction caused by termites. Proper stump removal can drastically decrease the chances of an infestation by removing the termite attractant, helping to protect your home and other trees on your property from significant termite damage.
Benefits of Hiring Stump Grinding Services
Hiring professionals for tree stump removal is an important investment for homeowners. With qualified removal experts, you can count on the complete and thorough removal of unwanted stumps left on your property.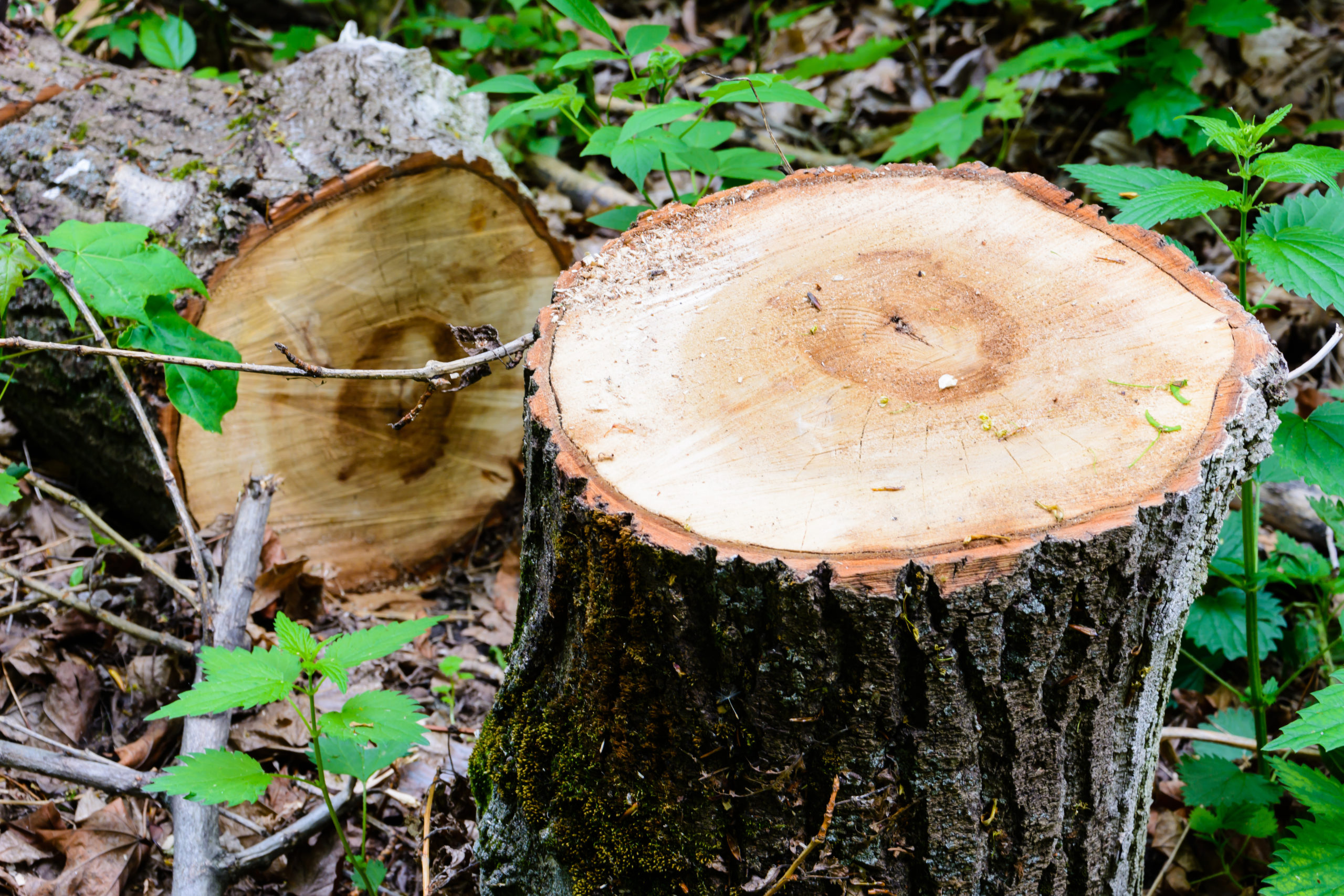 Proper stump removal
Proper stump removal returns usable space to your yard, allowing you to add or expand on your existing landscape design, plant new trees or create an appealing outdoor living space.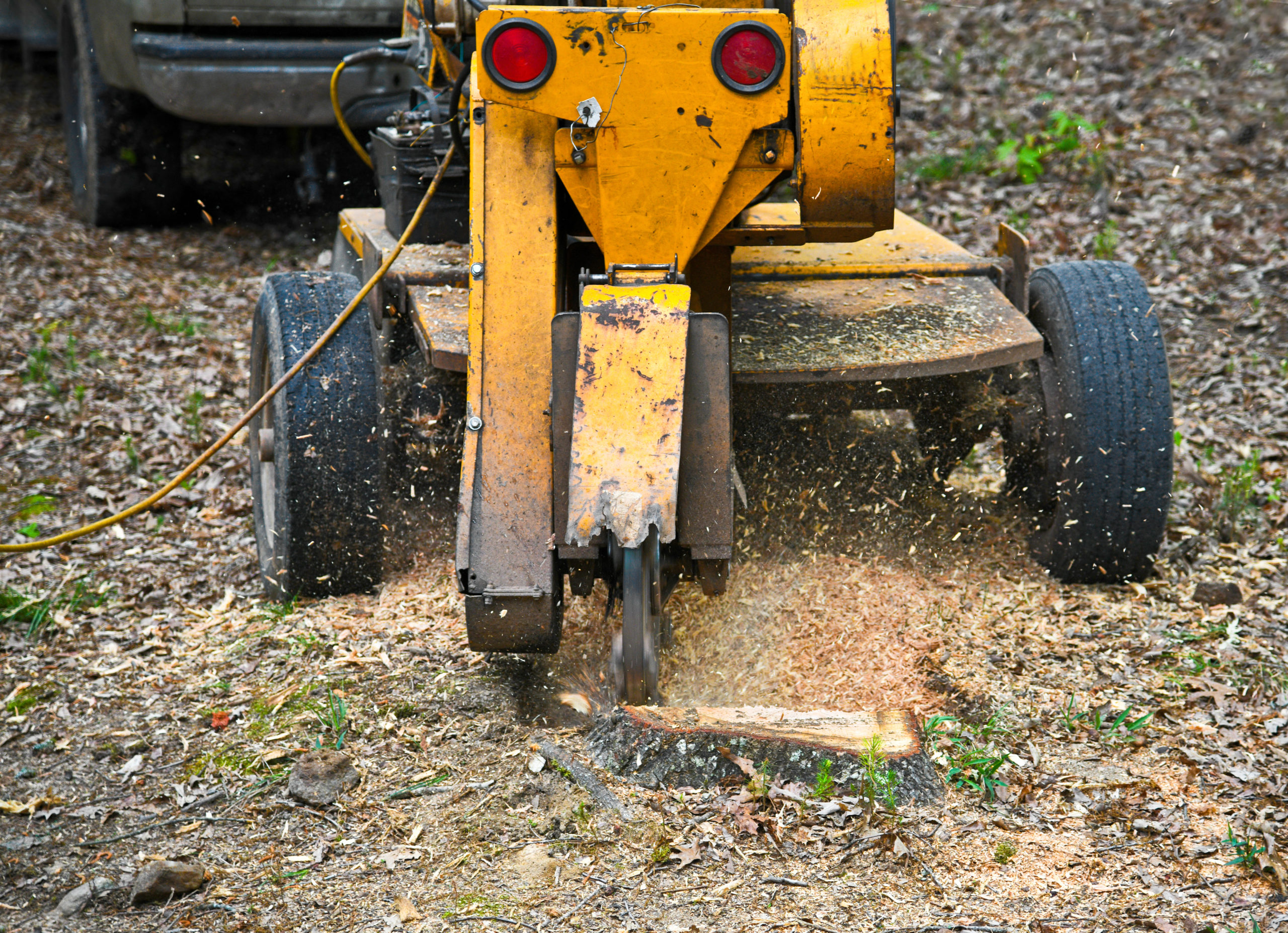 Expert professionals
Expert professionals can also ensure the proper preparation of the ground to remove the roots and the remaining dead wood, protecting your property by reducing the chances of pest infestation.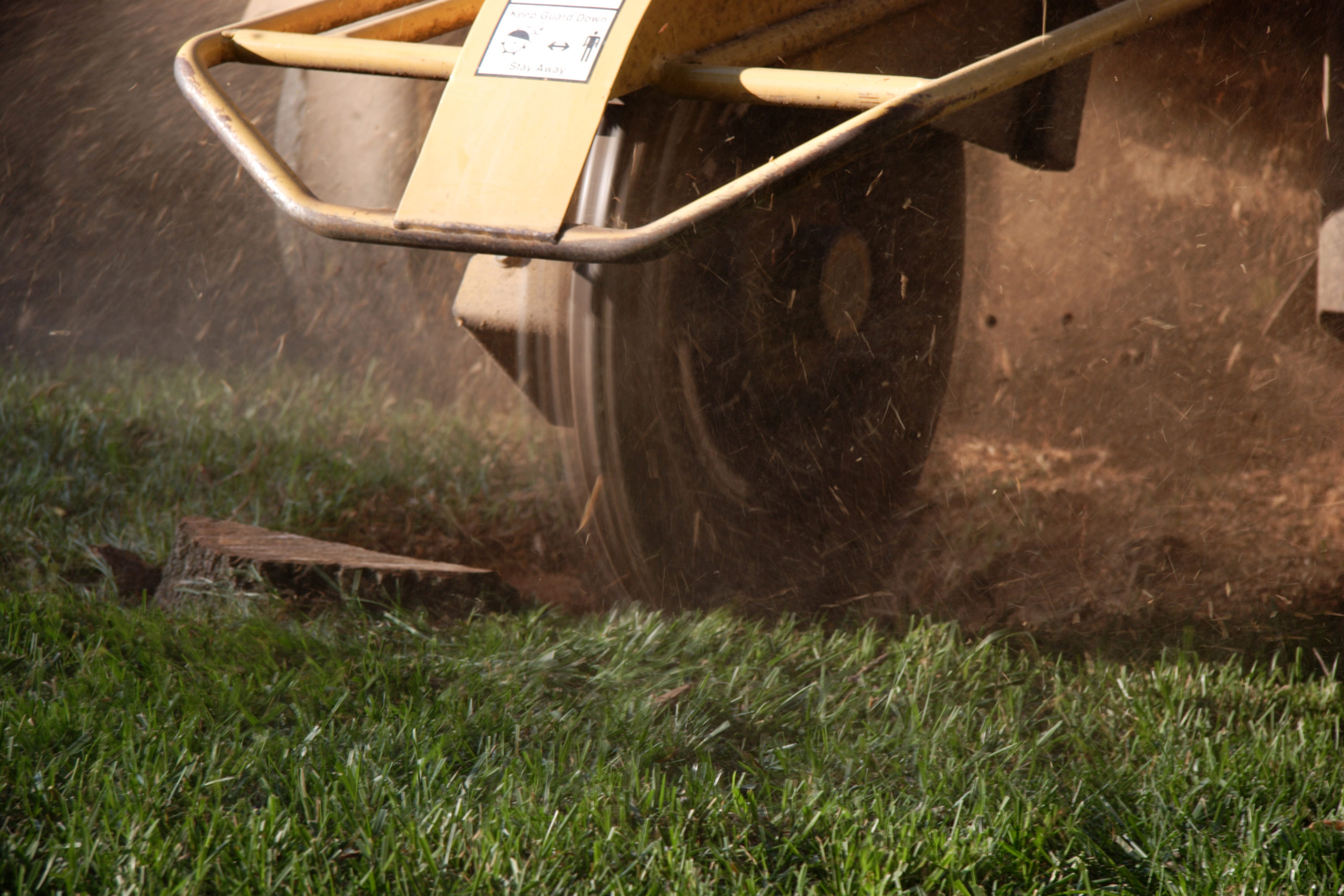 Reclaim your space
Hiring a trusted, knowledgeable stump grinding service will help you reclaim the space you need for your home improvement project and invest into the safety of your property.

The kind,
kind of payment.
Experienced service you can trust.
Hiring Tree Time for stump grinding services will give you the peace of mind that you have seasoned industry experts taking care of the tree stump removal on your property. Our team consists of highly trained, certified professionals with the knowledge and experience specific to tree care in your area.
At Tree Time, our experts take the time to fully understand the extent of the remnant tree stump, the problems it can create and the best way to remove it from your property with minimum damage to surrounding areas. We have an excellent track record of quality and a high level of customer satisfaction.
While you can always rent a stump grinder and try to do the job yourself, it is a time consuming task that can quickly become dangerous and expensive if you aren't experienced in stump removal. Hiring Tree Time for your tree stump removal will ensure that you get the job done right the first time, quickly, safely and hassle-free.
What Our Stump Grinding Service Can Do for You
Proper stump removal involves much more than simply pulling the tree stump out of the ground. It is a detailed process which involves several steps to ensure a high-quality job.

Stump Examination
No two tree stumps are the same. While they might seem similar at first, the growth extends well below the ground in an extensive root system which varies from stump to stump. Some tree stumps can be more challenging to remove than others due to harder wood at the center. Our professionals examine the tree stump in detail to assess the extent of the stump's roots. They will conduct tests to determine the depth and thickness of growth and recommend the best solutions for thorough removal.

Removing or Grinding the Stump
Once our experts determine the best course of action and the proper equipment, they consult with you and proceed with removing or grinding the stump. With stump removal, the process involves extracting the stump and roots attached to it using heavy equipment to ensure complete removal.

If stump grinding is called for, the professionals at Tree Time will shave down the remaining tree trunk and roots until they are completely eliminated. The process leaves behind a less extensive hole than stump removal.

Determining the Right Equipment and Process
After fully considering the extent of the job, Tree Time's stump removal experts determine the right tools and process for the project. If the roots are not extensively spread out in the ground, stump removal will eliminate the roots along with the stump. However, if the roots are spread wide and deep, full stump grinding is the best choice.

Cleanup
After clearing out the stump, the resulting sawdust is used to fill the hole. Any remaining sawdust is hauled away and properly disposed of by Tree Time as part of the service.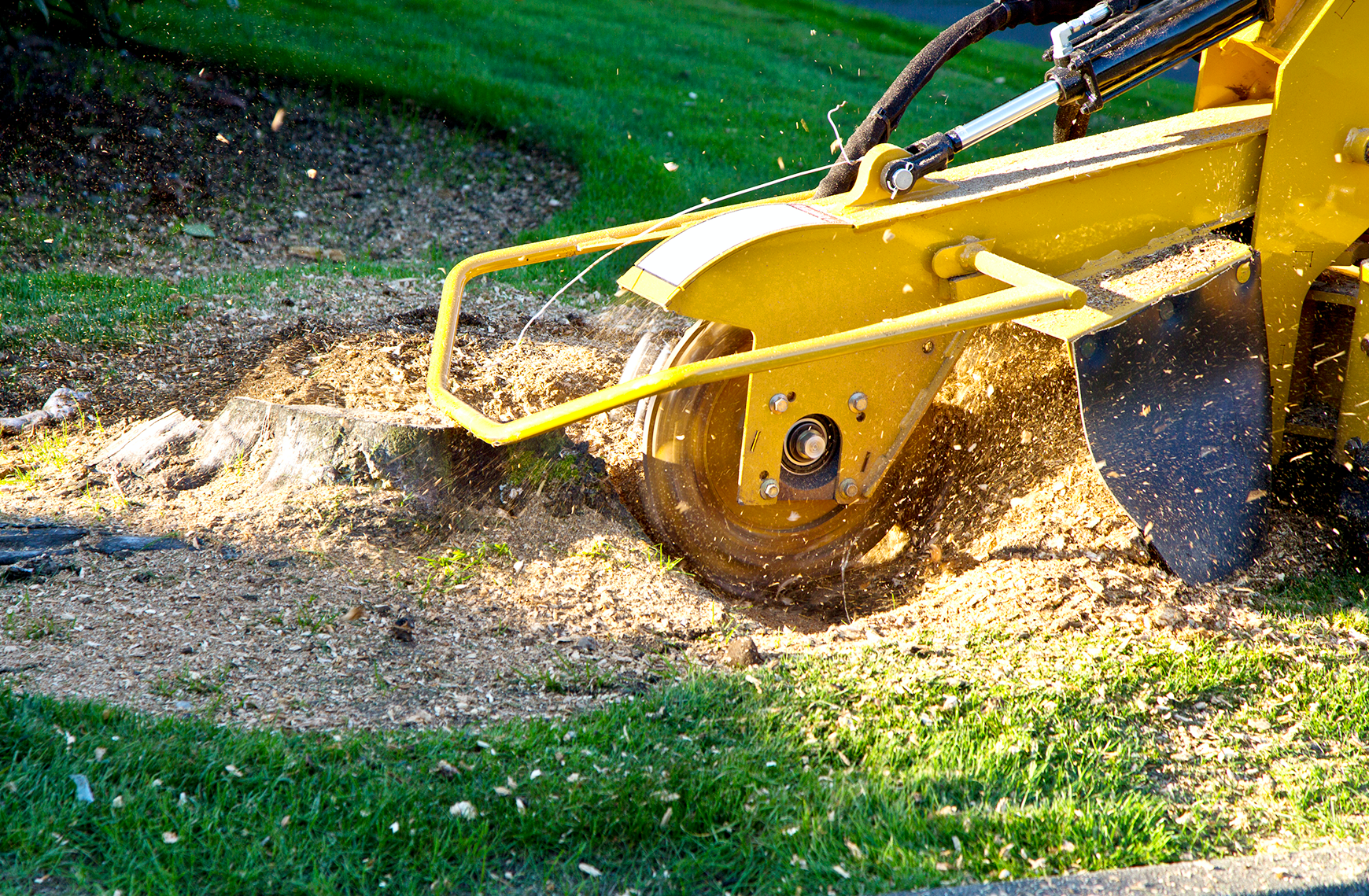 Hiring Tree Time for Stump Grinding is Easy
Tree Time's stump grinding professionals work with you to provide you with the most effective solution for eliminating your problem stump. To move forward with your stump grinding project, please contact us at:
Our customer care experts will get in touch with you to discuss the job and provide you with a free quote.
We will schedule a convenient time for our tree stump removal team to visit your property and examine the scope of the project. You will then receive a more accurate time and cost estimate. When you are ready, the Tree Time experts will make quick work of the problem tree stump on your property.
Keep growing with the Tree Time blog