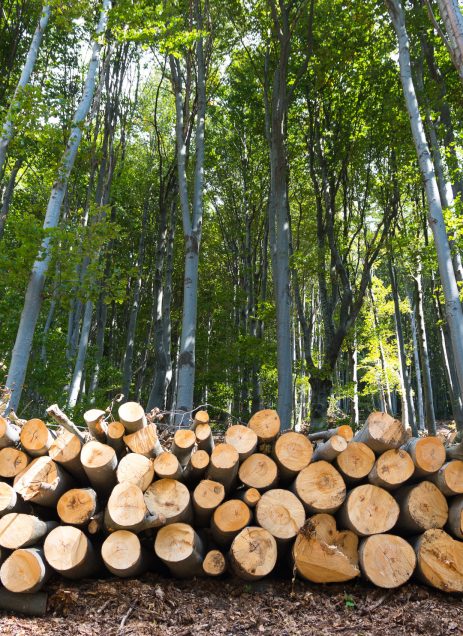 Vibrant trees are a great benefit to the health and beauty of any property But dead, diseased or poorly positioned trees are a safety hazard.
A dead or dying tree that might fall with a gust of strong wind is a risk to your property and those who live there. Healthy but overgrown trees too close to structures or hanging over roofs are also hazards putting your valuable buildings at risk for damage. Trees near power lines are a serious fire risk during dry weather conditions and can damage power lines, cause short circuits and damage to electrical equipment leading to power outages. Poorly placed trees can diminish property values or cause inconvenience, which may also prompt you to choose to remove them. Hiring an experienced tree cutting service is the smart choice and depending on the situation, it can be time-critical as well. Services by qualified professionals provide safe and efficient tree removal to minimize your risk and maximize your security and convenience.
Benefits of Hiring Tree Removal Services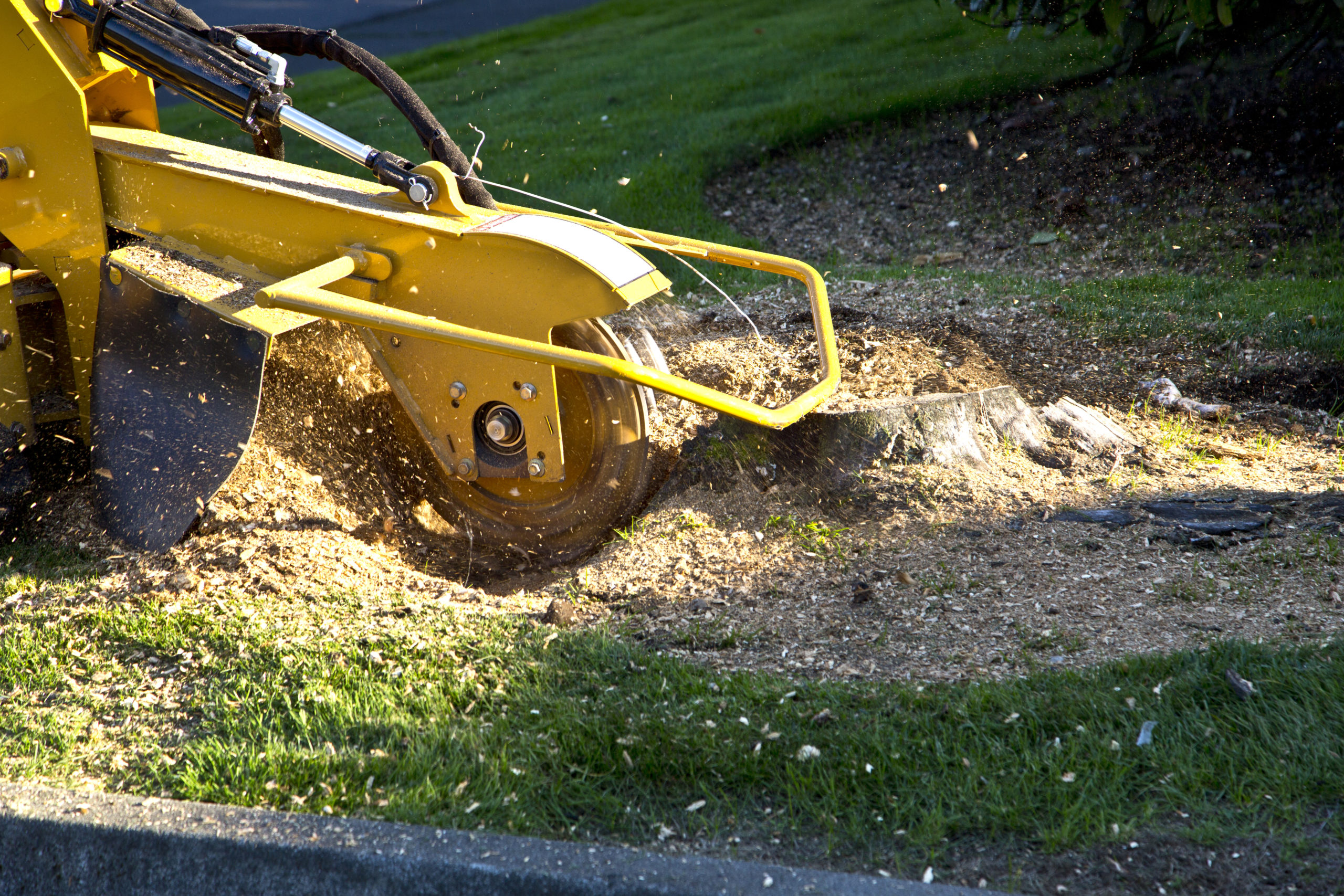 Cutting and disposing of trees might seem like a candidate for a do-it-yourself job, but it poses significant risks for yourself, your family and your property if you do not have expert training and experience. If you find tree removal services to be costly, a tree cutting gone wrong can be devastating to life and property. There are benefits that come with choosing professional tree cutting services that you won't get by taking on the project by yourself.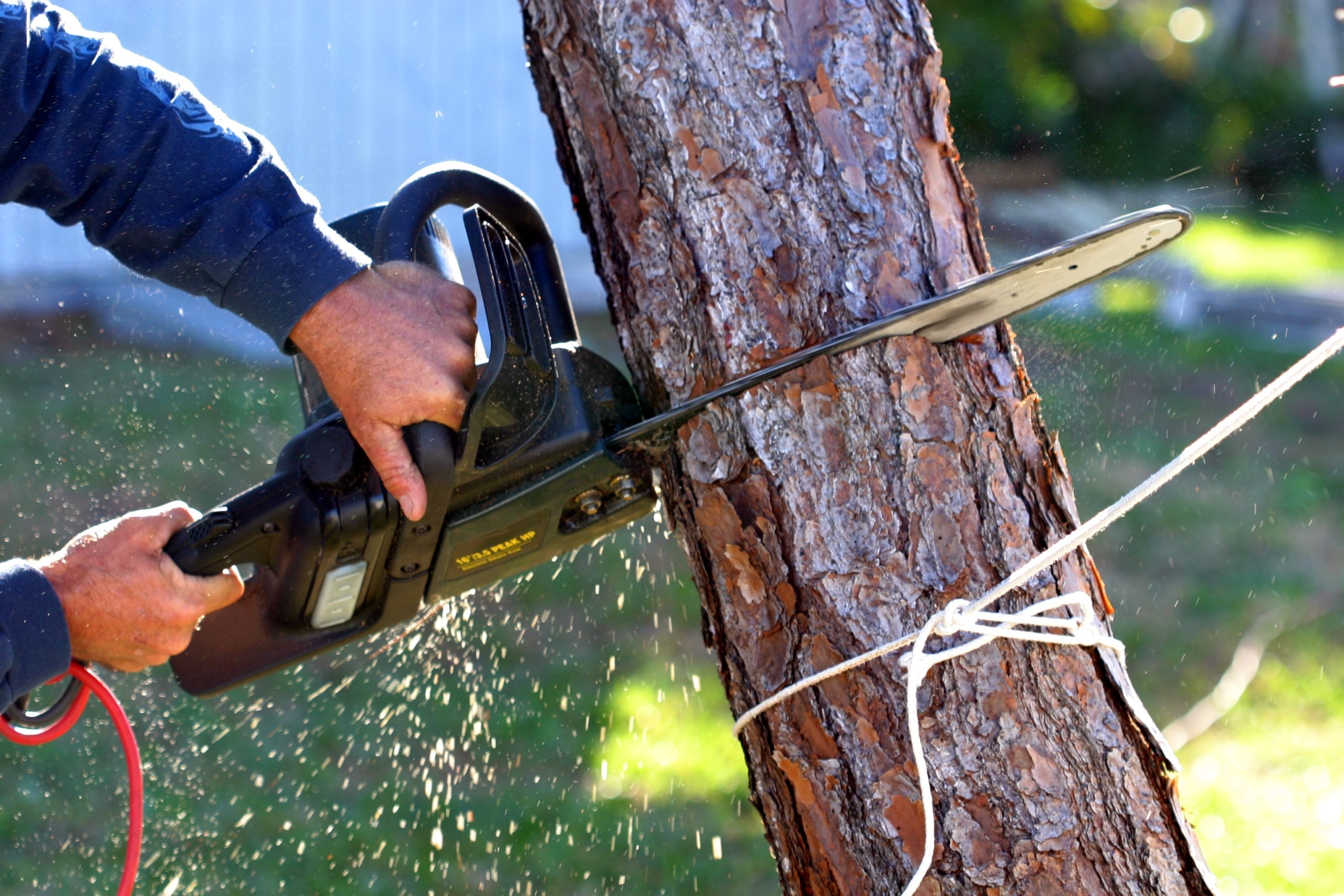 An expert in tree removal services will provide you with a highly skilled team that goes through extensive training to take on this often dangerous task. They have the right equipment that allows them to prune the branches to make the tree lighter before taking it down, reducing the risk of damage or injuries to people, other trees or structures in their vicinity.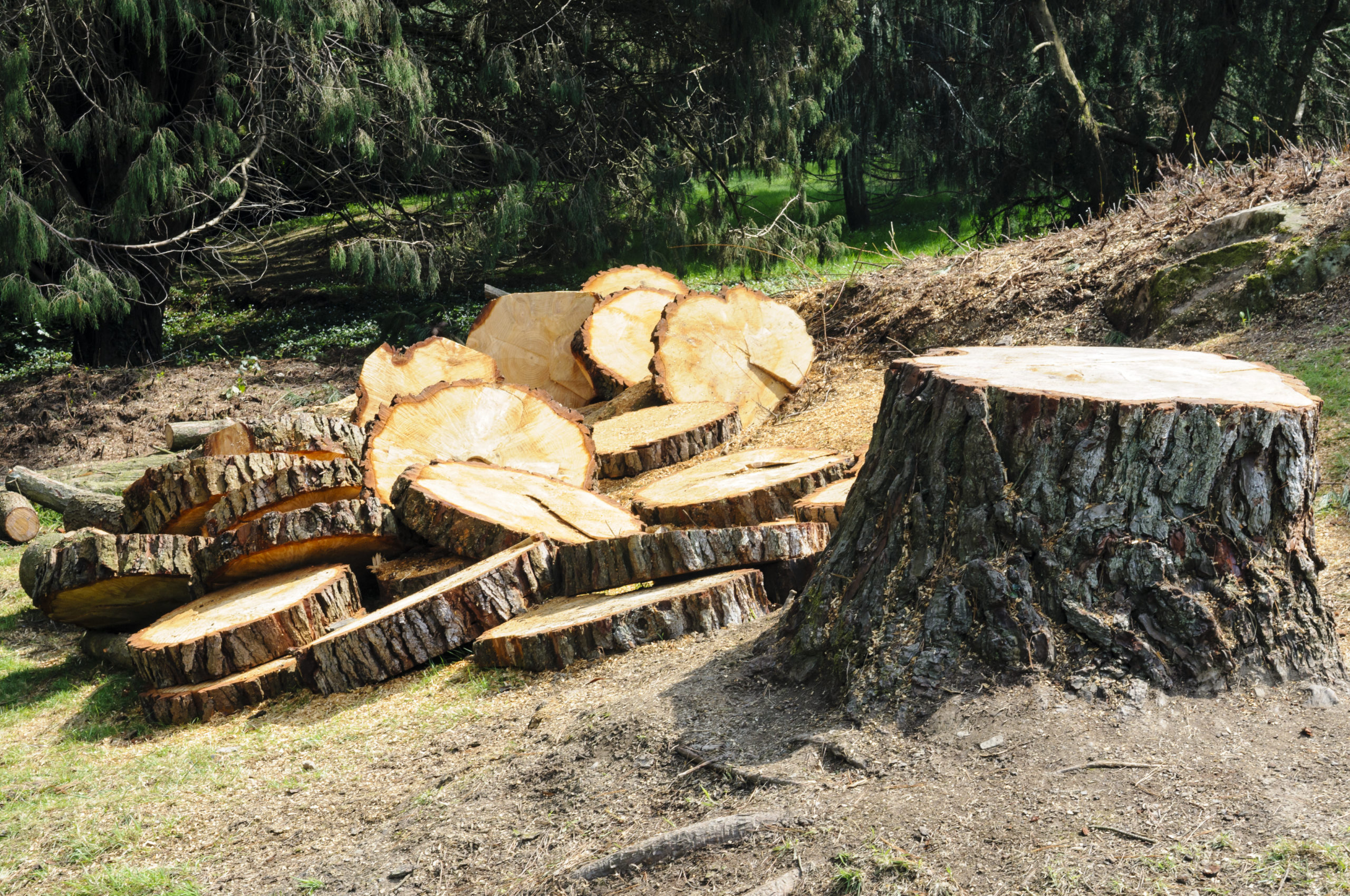 A tree removal service takes care of the entire process from planning the drop path to pruning the tree to clearing the entire space after the job is done. They do not leave behind any debris, branches, or brush and handle properly disposing of the waste.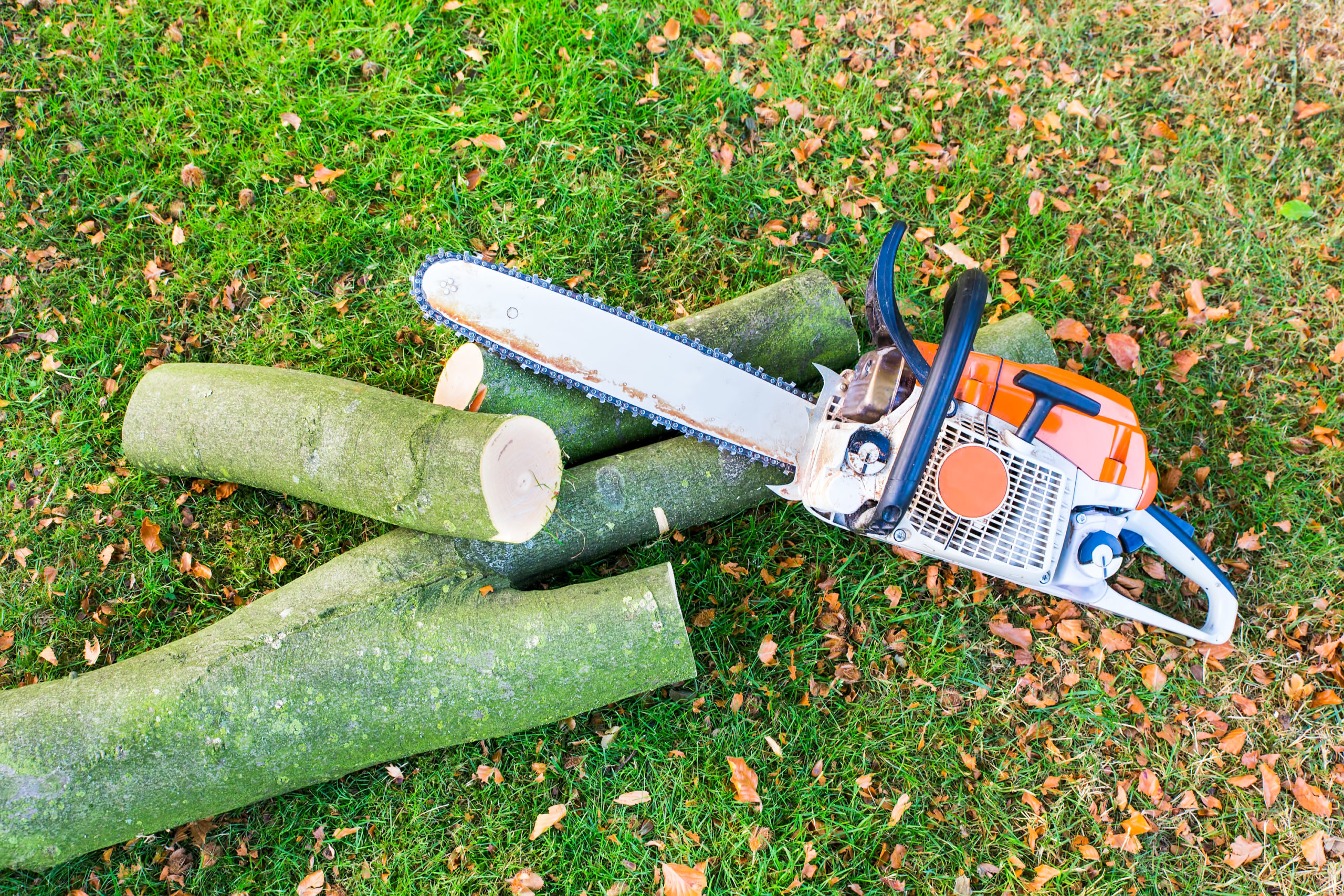 Due to their expertise, tree cutting services can save you time and money. When experienced professionals complete the job and avoid damage to your property, it is inexpensive compared to the risk of accidents and damage done when unqualified individuals try to do the work. It is a labor-intensive and skillful process to remove trees the right way. Hiring a professional service will give you access to veteran tree cutters that instantly recognize the safest and fastest approach to taking down a tree, giving you confidence and peace of mind.
Hiring Tree Time for tree removal services gives you access to seasoned tree care professionals who have been operating in the industry for years.
Hiring Tree Time for tree removal services gives you access to seasoned tree care professionals who have been operating in the industry for years. Tree Time carefully vets its team members, ensures that all their certifications are up to date and provides ample training so they can perform safe, efficient and professional tree cutting work. We are bonded and insured so that we are taking on the risk of the job, not you.
At Tree Time, transparency, honesty, and integrity are core beliefs. We take pride in our high standards when it comes to tree care. While it is always a priority for us to maintain the good health of trees, we understand that it is sometimes necessary to remove trees. When you are ready to remove your problem trees, we value your time and convenience. This is why our tree removal services are tailor-made to suit your schedule and needs to save you time.

The kind,
kind of payment.
What our Tree Tree Removal Service Can Do for You
Tree cutting is a task that requires a number of important steps that ensure that the job is completed safely and properly. Here is what you can expect with Tree Time's tree cutting service:

Clearing the Area
Our experts clear the area around the tree and the path of its fall to limit damage done when it lands. We estimate the height of the tree and clear the area.

Preparing the Tree
If the tree is significant in size and has lots of large branches, tree removal is not merely cutting the trunk. It involves systematically pruning the tree and removing the larger branches to make it safer to bring down the rest of the tree in a more controlled manner.

Tree Examination
Tree Time's tree removal specialists examine the tree to determine where it naturally leans and the direction it should fall both for ease and to avoid damage to structures and other trees.

The Undercut and the Back Cut
Once the tree is ready to cut down and the area is secured, our tree cutting experts carefully make the undercut at a 45-degree angle in a V-shape in the direction the tree should fall. Then a cut is made on the opposite side of the tree, two inches above the undercut, called the back cut. It releases the stress on the trunk and causes the tree to fall in the desired direction.

Determining Safety Routes
Our experts create emergency escape routes in the event that the examination shows extensive decay or damage in the tree which can sometimes make the fall pattern unpredictable. This helps prevent injuries or property damage in case the compromised tree falls out of control.

The Cleanup
Once the tree cutting job is done, our team carefully removes all the branches and the main trunk of the tree, then clears the area of all the remaining debris. We haul away everything, leaving the area clean and clear.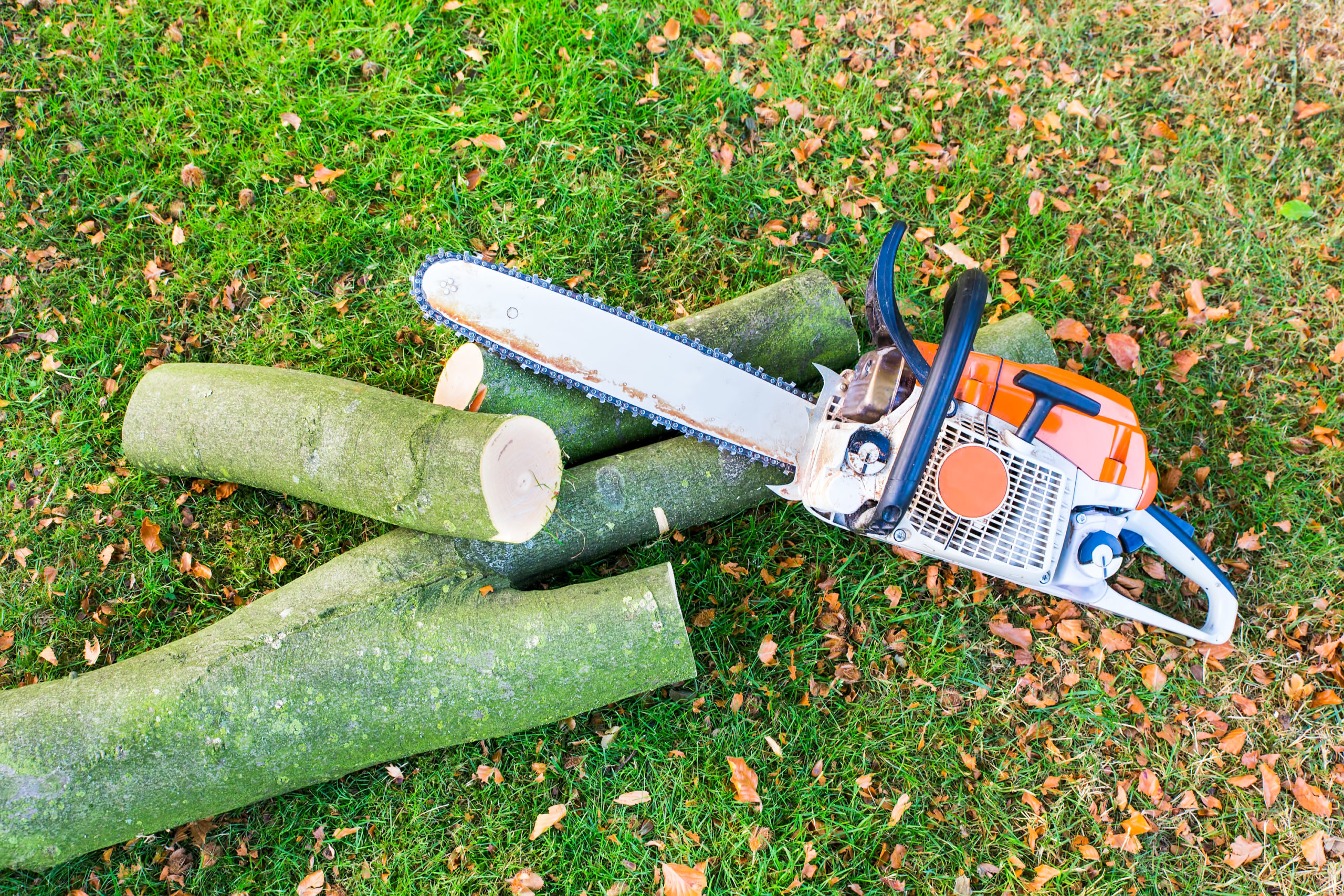 The Ease of Hiring Tree Time Tree Removal Service
The process of hiring Tree Time for tree removal service is simple and stra You can get in touch with us!
Our customer care team will contact you to review the details of your tree removal needs.
After the discussion, we send out a team to examine the site, determine the best solution, and present you with an estimate for our tree removal services along with the projected for completion. When you are ready, our expert team will complete the removal at a time convenient for you.
You can stop searching for "tree removal near me"
You need the best Tree Removal in Loganville, and you've found em right next door.