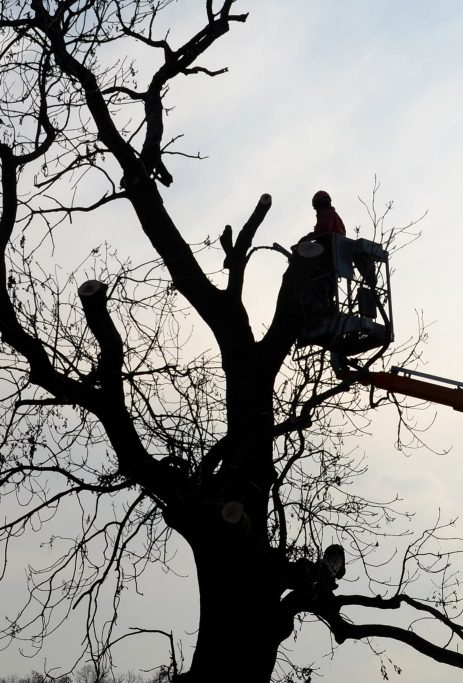 A Tree Service in Grayson, GA You Can Trust
TreeTime Atlanta is the tree service company in Grayson, GA that you can count on when you're taking your time choosing a tree company or you're facing an emergency after a storm. When you need us, our arborists and tree experts will be there to help. TreeTime is your local tree service company you'll turn to time and time again whether you're taking down a tree or trying to salvage a damaged one. We can also trim your hedges and grind your stumps, so you can be assured that TreeTime is the best choice. You can hire us with confidence as we are fully licensed, insured and bonded.
Feel at ease knowing you have professionals managing your Grayson, GA property.

Call

678-806-TREE (8733)

now for a free estimate
We're here to serve you at TreeTime Atlanta
A sick tree does not have to die because you can still take care of it. There are also times when healthy trees may require a little help to remain healthy and thriving. We offer a variety of arborist services at TreeTime that can help you keep your trees in the best possible condition in Grayson, GA.
Do you have an old or dying tree that needs to be removed from its current position? When this happens, it's usually best to remove the tree. In Grayson, GA, we offer complete tree service, cutting down problem trees, cleaning up the mess created by the removal, and repairing any damage.
If you let a tree stump rot after it is cut down, it can be very problematic. Decaying stumps can attract pests and even pose a danger to the environment. That can all be avoided by using the stump grinding services of TreeTime.
In Grayson, Georgia, thunderstorms can create a major headache for homeowners who are trying to deal with the effects of the storm. If an emergency arises, contact TreeTime for emergency tree service and let us put things back in order.
Let us help you prepare the site for new construction by clearing the land around the property. Taking out trees, grinding stumps, clearing brush and more are all some of the services we offer. You can expect TreeTime Atlanta to be ready with your Grayson land in Georgia as soon as possible.
This healthy method of enhancing the appearance of your yard as well as conserving soil is easy and ideal. The Mulch can be picked up for free from TreeTime – just make an appointment with us.
This is a particularly strenuous and even potentially dangerous job, the task of pruning and trimming trees. Furthermore, it needs to be done at the right time, or the tree may be damaged. We at TreeTime will trim your trees perfectly and on time.
You will have peace of mind when you have TreeTime take care of the yard cleanup of your Grayson, GA property whether you are planning an event, selling or renting, or just looking to clean up the appearance of the landscape.
Don't trust your property to drive-by strangers with a chainsaw.
Choose TreeTime for fast, reliable service.
Give us a call for a free estimate at 678-218-8349.
Why Hire TreeTime?
Safety, Efficiency, and Speed
Often, doing the work on your own is the better option; on the other hand, sometimes, it actually costs you more in the long run than it would to hire experts. The best DIYers know when the job should be left to the professionals and who to turn to for advice. In cases when you attempt difficult tasks such as cutting down large trees or grinding stumps, you also put yourself at risk of financial loss if anything goes wrong at your home in Grayson, Georgia. In some cases, finding door-knocking "tree services" that have no insurance means the work is poorly completed, the mess not cleaned up, and still you end up footing the bill if a disaster occurs.
Use TreeTime instead. When you need professional tree services in Grayson, we offer the quality you need and want.
561 Old Loganville Road
Loganville
,
Georgia
30052
Monday, Tuesday, Wednesday, Thursday, Friday, Saturday
8:00 am – 8:00 pm
TreeTime Solutions for Healthy Landscapes in Grayson, GA
There is no limit to what TreeTime can achieve and how we can help. You can count on us for sensible, economical, and visually pleasing results whatever the tree challenge. It is very important to us to get to know you and your needs completely in order to develop and implement an action plan that gets the job done correctly, on time, and well. The following are just some of the issues you might be facing that TreeTime Atlanta can assist you with.
Dangerous Trees
There are clear safety hazards associated with dead and diseased trees. In the same way, trees that grow too close to houses and other buildings are also causing structural damage to the homes and those who live in them as well as threatening their safety. This means that even healthy trees in the wrong place should be removed completely as soon as possible. If you need a Grayson tree cutting service, call TreeTime.
Hazardous Branches
There are several ways for branches to interfere with power lines, overhang public roads, or block access to fire hydrants or utility boxes instead of just being unsightly. These actions could potentially result in a citation for code violations in Grayson, GA.  Take steps to ensure that your property is safe and secure and that you, your family, and your pets are protected.
Unruly Hedges
The bushy type vegetation such as hedges, bushes, and other shorter species need to be pruned frequently in order to remain under control. A beautiful bush that's left to grow untrimmed will become untidy and overgrown, which is an eyesore. The curb appeal of your home will be affected by this. You can let TreeTime take care of your hedges in Grayson, Georgia, and restore order to them.
Lingering Stumps
If you or the previous resident have skipped stump grinding after you or the former property owner removed the trees that caused problems, then you have a great opportunity to make it right now. As well as being a danger to the public and providing a welcome home to a number of pests, decomposing stumps also restrict the use of that space for other, more desirable purposes.
Pest Infestations
There are many undesirable insects in the Grayson area and trees, especially those in poor health, are prime targets for termites, beetles, ants, and other insects. When they set up shop in your home, they are likely to multiply quickly and become a health and safety hazard to you and your family. Using TreeTime, we are able to assist you in saving that tree before it becomes the victim of pests and is lost to decay.
Root Damage
The roots of a tree are deep. The stability of their foundation and ability to absorb nutrients is great for their health, but this can be problematic for your home's foundation and underground utility lines. Contact TreeTime for a consultation and a removal strategy if you suspect or know you have tree roots interfering with the security of your home in Grayson, Georgia.
Missing Mulch
Adding a fresh layer of mulch to your lawn in the fall can be one of the fastest and easiest ways to make your property more attractive. Furthermore, it is helpful for the soil, as well as helping to keep it from eroding and evaporating. As a result of tree trimming and removal projects, TreeTime often has excess mulch available, and we are happy to offer it free of charge to residents in the vicinity of Grayson. Let us know how much mulch you need, and we will do the rest.
Keep growing with the Tree Time blog