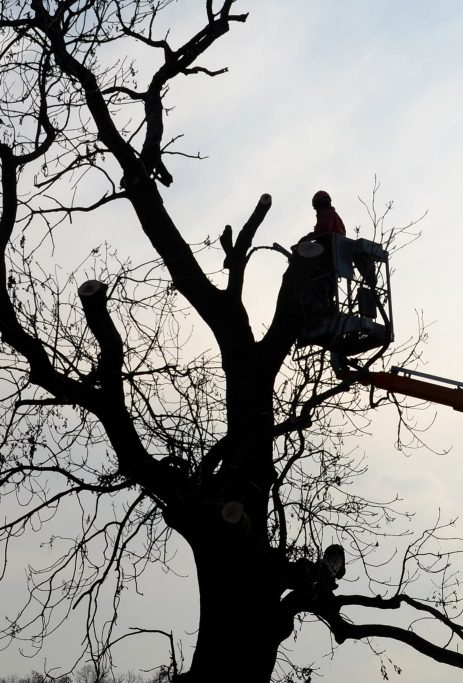 A Top-Quality Rosebud, GA Tree Service
When you need tree service in Rosebud, GA, TreeTime Atlanta is your go-to company that can level your property or provide immediate assistance after a storm. You can count on our arborists and tree specialists to help you with any tree service needs you may have. The local tree company you'll be calling time and time again to remove trees, to have trees rehabilitated, to trim hedges and to grind stumps, is TreeTime. We are a company that is fully insured, bonded, and licensed, so you can invest your trust and confidence in us.
When you know your Rosebud, GA property is being taken care of by professionals, you can rest assured that it is in good hands.

Call
(678) 218-8349

for a fast, free estimate today
The TreeTime Atlanta team is ready to help when you need us
The mere existence of a sickly tree doesn't imply that you should let it die in vain. Trees may require some assistance at times even if they are flourishing. As part of our tree care services in Rosebud, Georgia, our arborists strive to keep your trees in the best possible shape.
Is there a tree that's in a bad position or is dying in your yard? In such a case, tree removal is the best option. A portion of our services includes the removal of the problematic tree on your property in Rosebud, GA and cleaning up the mess afterwards.
After a tree has been removed, it can be problematic if the stump is left to rot. A decaying stump can be a breeding ground for pests, and it can also pose a safety concern. In order to create a smooth surface on the stump, TreeTime will grind it.
The storms in GA might cause major damage to Rosebud residents. Let TreeTime handle the issue when an emergency occurs and call when you need emergency tree service.
Preparing your site for construction is easy with our land clearing service. Our crew will create a clean and level surface by clearing brush, grinding stumps, and tree removal. When the project starts, we will have your Rosebud property worked thoroughly and ready for you in no time.
A mulching system is an effective and efficient way to increase the aesthetics and preserve the soil of your yard. You can pick up free mulch from TreeTime by scheduling an appointment!
When you trim and prune trees, you put a lot of effort into it, and if you are not careful, you can have a challenging time. Moreover, pruning or trimming should be performed at the right time to avoid damaging the tree. No matter when you need your trees pruned, TreeTime can take care of it for you.
In Rosebud, GA, our yard clean up service can help you have an ease of schedule while preparing for an event on your property, looking to sell or rent it, or just spruce up its landscape.
Don't trust your property to drive-by strangers with a chainsaw.
Our Reputation for Safety, Efficiency, and Speed Speaks For Itself.
When it comes to handling work, it is often best to do it yourself. The problem with this method is that, sometimes, you end up having to spend more money in comparison to hiring experts. Despite your experience as a DIYer, certain tasks should be left to professionals. When cutting down trees or grinding stumps in Rosebud, Georgia, you may also be liable for financial damage to your home. You may be left with a muddy mess and an incomplete job if uninsured "tree services" are used, while you still have to pay for costs if something goes wrong.
It would be better if you called TreeTime instead. In the Rosebud area, we provide the comprehensive tree service you want and need with the help of our expert team:
561 Old Loganville Road
Loganville
,
Georgia
30052
Monday, Tuesday, Wednesday, Thursday, Friday, Saturday
8:00 am – 8:00 pm
TreeTime Creates Healthy Landscapes in Rosebud, GA
Any tree issue you might have, TreeTime can take care of them in an economical, environmental, and aesthetically pleasing manner. Understanding your needs completely allows us to develop an effective plan for completing your job on time, on budget, and to your satisfaction. Here are some common issues we can assist you with.
Dangerous Trees
There is no doubt that trees that are dead or diseased can pose a clear safety hazard to everyone in the vicinity. Trees which are growing too close to buildings or houses may also pose a threat to their foundations and to the people living within them, so they must be kept in check as well. If trees are planted in the wrong place, no matter how healthy they are, they should be removed immediately. Contact TreeTime right away to arrange a Rosebud tree cutting.
Hazardous Branches
You could be cited for a code violation in Rosebud, GA if your tree branch interferes with power lines, hangs over a road, or blocks fire hydrants or utility boxes. TreeTime will cut back these branches safely, ensuring the safety of your family, property, and you.
Unruly Hedges
Regular pruning needs to be carried out on vegetation that is short and sparse, like bushes, hedges, and thorns, otherwise, the landscape will quickly grow out of control. Bushes can end up giving off an overgrown look if they are not trimmed frequently, and they ultimately become too difficult to eliminate. Furthermore, it would have a very bad effect on the outward presentation of your home as well. TreeTime is a company that can help you keep your Rosebud, GA home's hedges in shape and look beautiful at the same time.
Lingering Stumps
If you or the previous owner didn't have stump grinding performed after the trees were removed, this is the perfect time to get it done. Decomposing stumps, along with posing a safety hazard and attracting pests, also prevent the space from being used for other, more desirable purposes.
Pest Infestations
In the Rosebud area, trees are one of the main targets for the assortment of insects including termites, ants, and beetles. Once they become established in your home, they will reproduce rapidly and pose a health hazard. If you contact TreeTime, we can provide you with help, and perhaps even save your tree from being eaten by pests.
Root Damage
As trees grow, their roots grow deeply into the ground. It is possible that their deepening may serve to provide them with greater stability and enable them to be able to absorb nutrients that make them thrive, but it may also cause problems for the foundation and underground utilities as time passes. If you suspect or know that tree roots are causing problems for the security of your Rosebud, Georgia home, contact TreeTime for a consultation and removal strategy.
Missing Mulch
When it comes to improving the appearance of your property, nothing compares to a new layer of mulch. Additionally, it prevents water evaporation and erosion, as well as improving the soil. TreeTime provides free mulch to Rosebud area residents as part of its tree trimming and removal services. We will be glad to take your order once you contact us and tell us how much you would like.
When you work with TreeTime Atlanta, you never have to worry about your trees and shrubs since they are in good hands. You can avoid the stress associated with maintaining your property, save yourself from back pain, and spend your time doing something that gives value to your life if you do not have to deal with your property's vegetation.
Keep growing with the Tree Time blog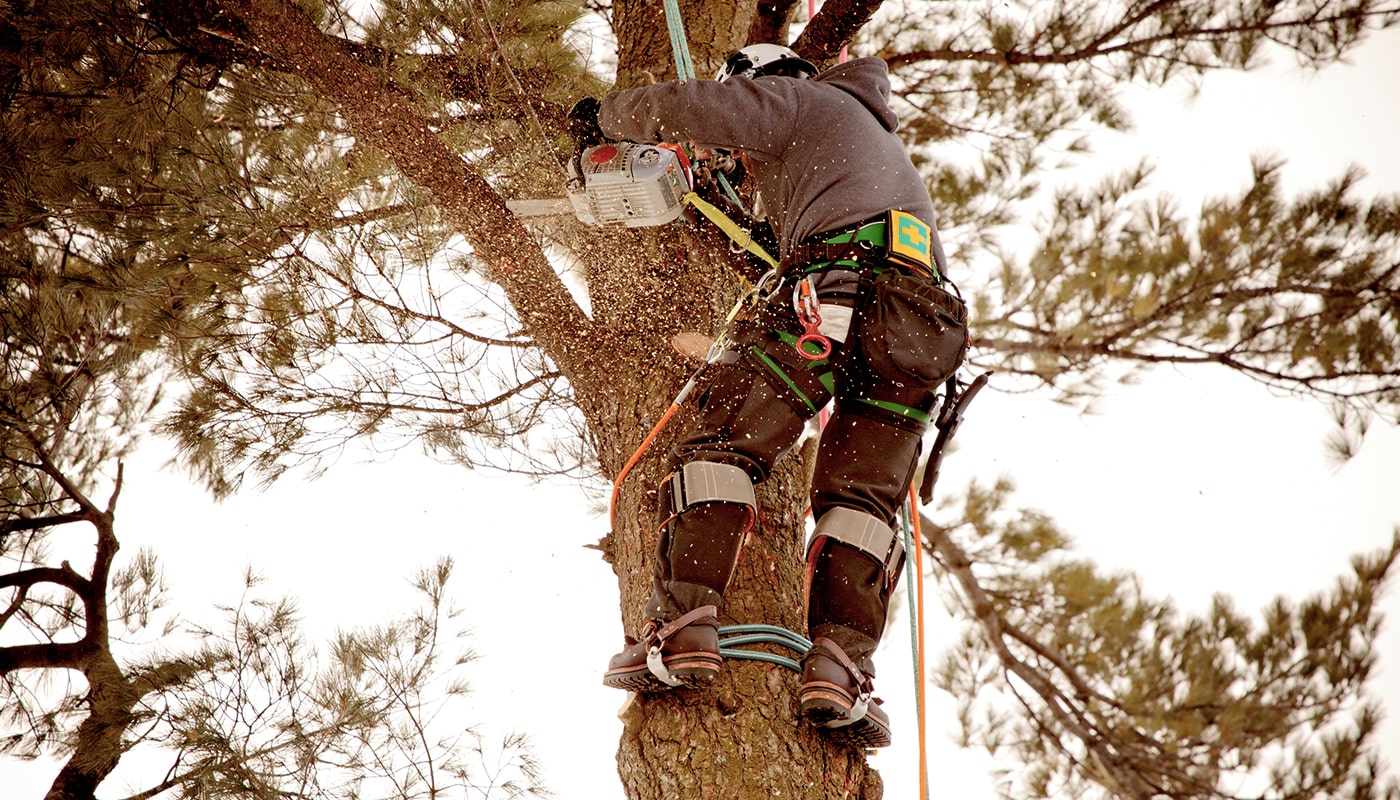 There's nothing quite like enjoying a good book or having a picnic from the comfort of your own backyard. However, one thing that can really detract from that enjoyment is …