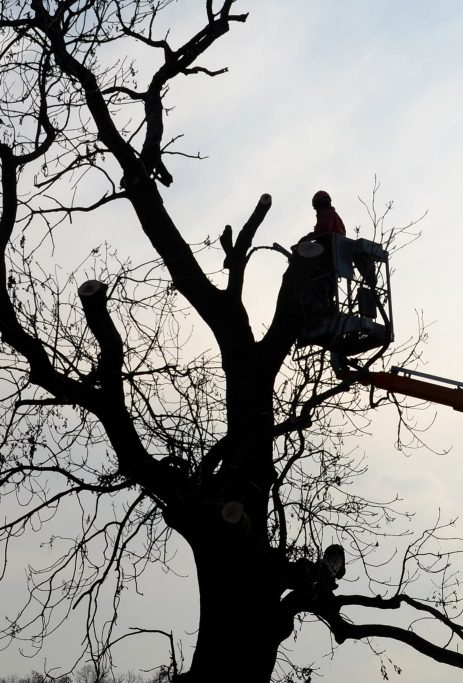 Trustworthy Tree Service in Rockbridge, GA
Our team at TreeTime Atlanta can provide you with the trusted and professional tree service you're looking for in Rockbridge, GA, whether you want to choose a tree company at your convenience or need emergency work to be performed at your property. As part of the tree service, we will be able to provide you with the services of our expert arborists or tree technicians. You can count on TreeTime for all your tree service needs, whether you like to cut a tree down, salvage one that has been damaged, trimming hedges, or grind stumps, etc. Our license, insurance, and bonding status enables us to provide the tree service with the complete assurance that our clients will be satisfied.
We at TreeTime Tree Service are here to help you
Despite being sick, trees still can be cared for and do not need to die. Occasionally, even a healthy tree requires a little assistance to maintain its robustness. You can maintain the health of your trees with TreeTime's arborist services in Rockbridge, Georgia.
Does your current tree look like it is about to die and fall? Tree removal is the best course of action here. As part of our tree service in Rockbridge, GA, we remove problematic trees, clean up the mess afterward, and repair any damage.
If tree stumps rot after being cut down, they become very problematic. Decaying stumps can appeal to pests, which can have a harmful effect on the environment. However, you can avoid these concerns if you have TreeTime grind your stump.
Rockbridge, GA, homeowners face significant stress after a storm as they cope with its after effects. TreeTime is here to assist you if you need emergency tree service.
If you would like, we can prepare the land around your property for new construction by clearing it. Among the services we provide are removal of trees, stump grinding, clearing brush in particular. We are committed to clearing your Rockbridge land in Georgia within the stipulated time.
A mulching method is a simple solution for enhancing your yard while conserving soil. Schedule your free mulch pickup appointment with TreeTime today.
It is particularly tiresome and even dangerous to prune and trim trees. Furthermore, it is also important to cut the tree at the proper time in order not to damage it. With TreeTime, you can count on the trees to be trimmed perfectly and on time no matter when you schedule them.
You will have nothing to worry about if you let TreeTime handle the lawn care for your Rockbridge, GA property. Get your yard cleanup done before an event, before you sell or rent your home, or just as part of an ongoing maintenance program.
Don't trust your property to drive-by strangers with a chainsaw.
Why Hire TreeTime?
Our Well-Earned Reputation for Safety, Efficiency, and Speed
You may think doing the work yourself is the best choice, but there are times when hiring professionals will cost you far less in the long run. It is not uncommon for DIYers to leave a project to the pros when it needs to be done with consummate precision. But when you take on difficult tasks such as cutting down big trees or grinding stumps at home in Rockbridge, GA, you put yourself at risk for financial loss and physical injury if anything goes wrong. The problem with door-to-door tree services that aren't insured is that the work may not be completed correctly, the mess may not be cleaned up, and you may be left responsible for the bill as well.
That's why it would be a good idea to use TreeTime as an alternate option. As a customer, you can be confident that we will provide you with the top-quality tree services in Rockbridge to meet your expectations.
561 Old Loganville Road
Loganville
,
Georgia
30052
Monday, Tuesday, Wednesday, Thursday, Friday, Saturday
8:00 am – 8:00 pm
TreeTime Is Your Partner for Healthy Landscapes In and Around Rockbridge, GA
TreeTime has the capability of accomplishing anything that you want and helping in any way that you need. If you have a tree problem, you can rely on us for a simple, cost-effective, and visually pleasing solution. Getting to know you and your needs is essential if we are to do the job correctly, on time, and well. There are a number of issues we can assist you with. Below is a list of a few.
Dangerous Trees
It is clear that there are a lot of safety hazards associated with dead or diseased trees. The same can be said of trees that grow too close to buildings, causing structural damage and increasing the likelihood that they can collapse on people living close by. As a result, even trees that are in a good condition but are situated in a bad location should be removed immediately. Get in touch with TreeTime to handle all of your Rockbridge tree service needs today.
Hazardous Branches
In addition to their visual unattractiveness, branches can cause a concern for power lines, interfere with traffic on public roads, or make it harder to access fire hydrants or utility boxes, either of which may get you cited for code violations in Rockbridge, GA. Because of this, it becomes imperative for you to safeguard your financial interests and ensure the safety of your loved ones by getting rid of hazardous branches from your property.
Unruly Hedges
The proper amount of growth on bushy vegetation, such as hedges and bushes must be controlled regularly by pruning. Overgrown bushes look unattractive if they stay untrimmed for a while. Consequently, it will make the curb appeal of your home to decrease. Our team of arborists at TreeTime can improve the health of your hedges in Rockbridge, GA.
Lingering Stumps
If you or the previous property owner skipped stump grinding following removal of the problematic trees, this is a good chance to do so now. Stump decomposition can pose a danger to the public, provide a home for insects and pests, and can also reduce the possibility of using the area for other, more productive things in the future.
Pest Infestations
It is not uncommon for Rockbridge to be infested by insects. Termites, beetles, and ants can cause a lot of damage to trees, especially the ones in poor health. Additionally, you should know that once these insects get inside your home, they will quickly spread and pose a serious health risk to you and your family. By protecting your trees from infestations and decay, TreeTime can prevent them from being destroyed by pests.
Root Damage
Deep roots are essential to a tree's survival. Despite their ability to absorb nutrients and stay stable under the ground, roots can present problems for the foundation of your home and utilities underground. If you suspect or become aware that tree roots are interfering with the security of your residence in Rockbridge, Georgia, feel free to contact TreeTime for advice and an individualized removal plan.
Missing Mulch
If you apply new mulch to your yard, particularly in the fall, you can improve the appearance of your property. Furthermore, it prevents erosion and evaporates, which is beneficial for the soil. As a result of our consistent performances in completing tree maintenance projects, we are able to give away mulch for free to residents in the Rockbridge area. All you need to do is tell us how much mulch you will require, and we will arrange everything for you.
TreeTime Atlanta simplifies and effectively takes care of your trees and bushes. That's why you do not have to spend all of your time trimming your property's vegetation to keep it in good shape. Instead, you can take advantage of that time to do other important things in life, and focus on your health more.
Keep growing with the Tree Time blog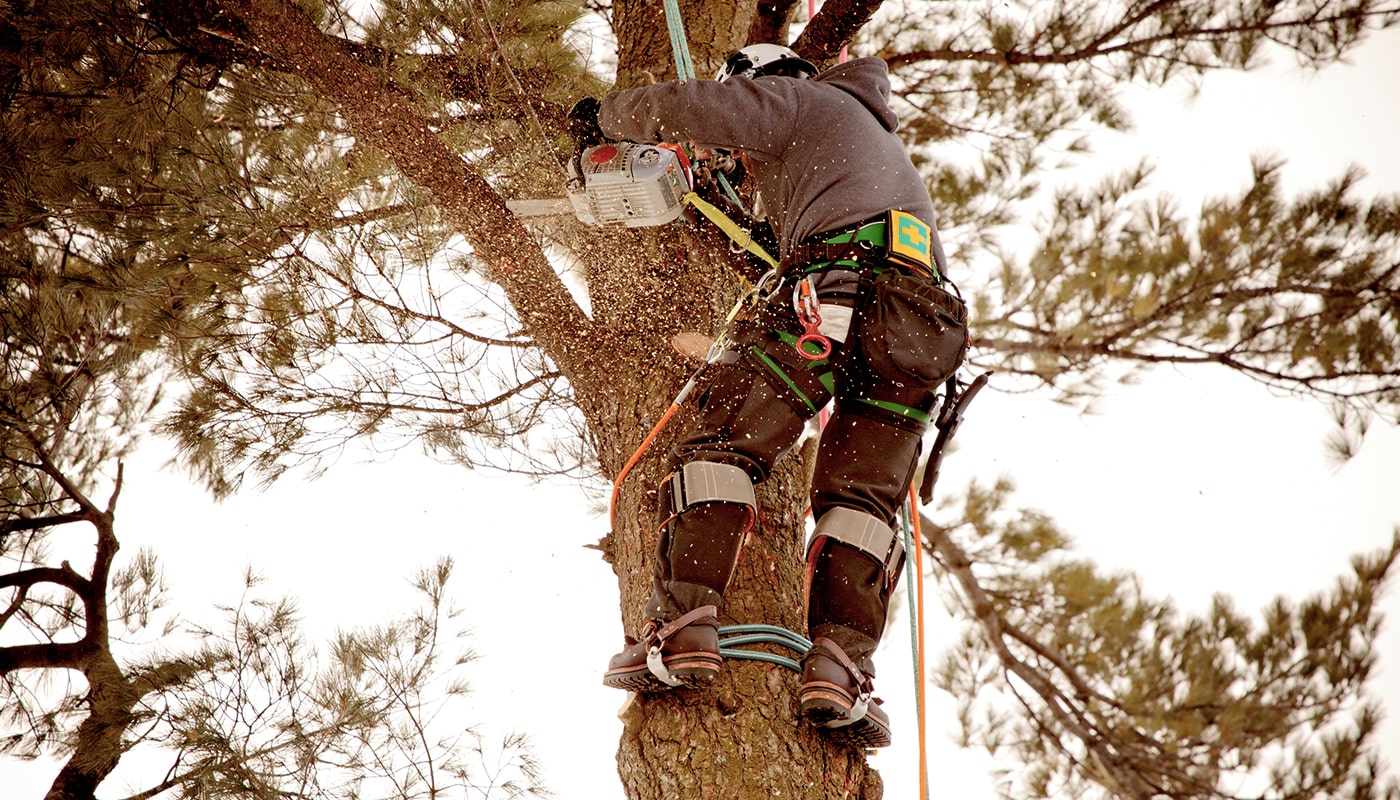 There's nothing quite like enjoying a good book or having a picnic from the comfort of your own backyard. However, one thing that can really detract from that enjoyment is …